SMC BMC DESIGN AWARD FINALIST RECEIVES GREAT SUPPORT IN BRINGING PRODUCT TO MARKET
During the 1st edition of the SMC BMC Design Award in 2017, Ruben Silva was one of the finalists presenting his innovative Cork table design to the audience at the Composite Europe trade show. Since then, Ruben was able to greatly enhance his design and make it ready for commercialization with the support of the European Alliance for SMC BMC.
For the SMC BMC Design Award Ruben Silva designed an innovative table with ice bucket (designated "Cork Table"), creating a unique and distinctive furniture concept. The table with ice bucket has an elegant and ergonomic shape that can be easily used outdoor, both in a public and a private environment. The table user has cool drinks at hand on a sunny beach, while simultaneously having a "cool" table at the side. The Cork table can be easily customized for multiple end-uses and promotional purposes. The original design can be viewed through http://smcbmc-europe.org/award-finals2017-pdf/18-Cork.pdf.
Together with the other finalists, Ruben was invited to present his design to an international audience during the SMC BMC Design Award Ceremony at Composites Europe trade show in Stuttgart, Germany. "For me it was a great experience to be able to present my design to the world", explains Ruben Silva. "Participating in the design contest and having the opportunity to be in Stuttgart gave me a great exposure and insight in how my ideas can grow into real products".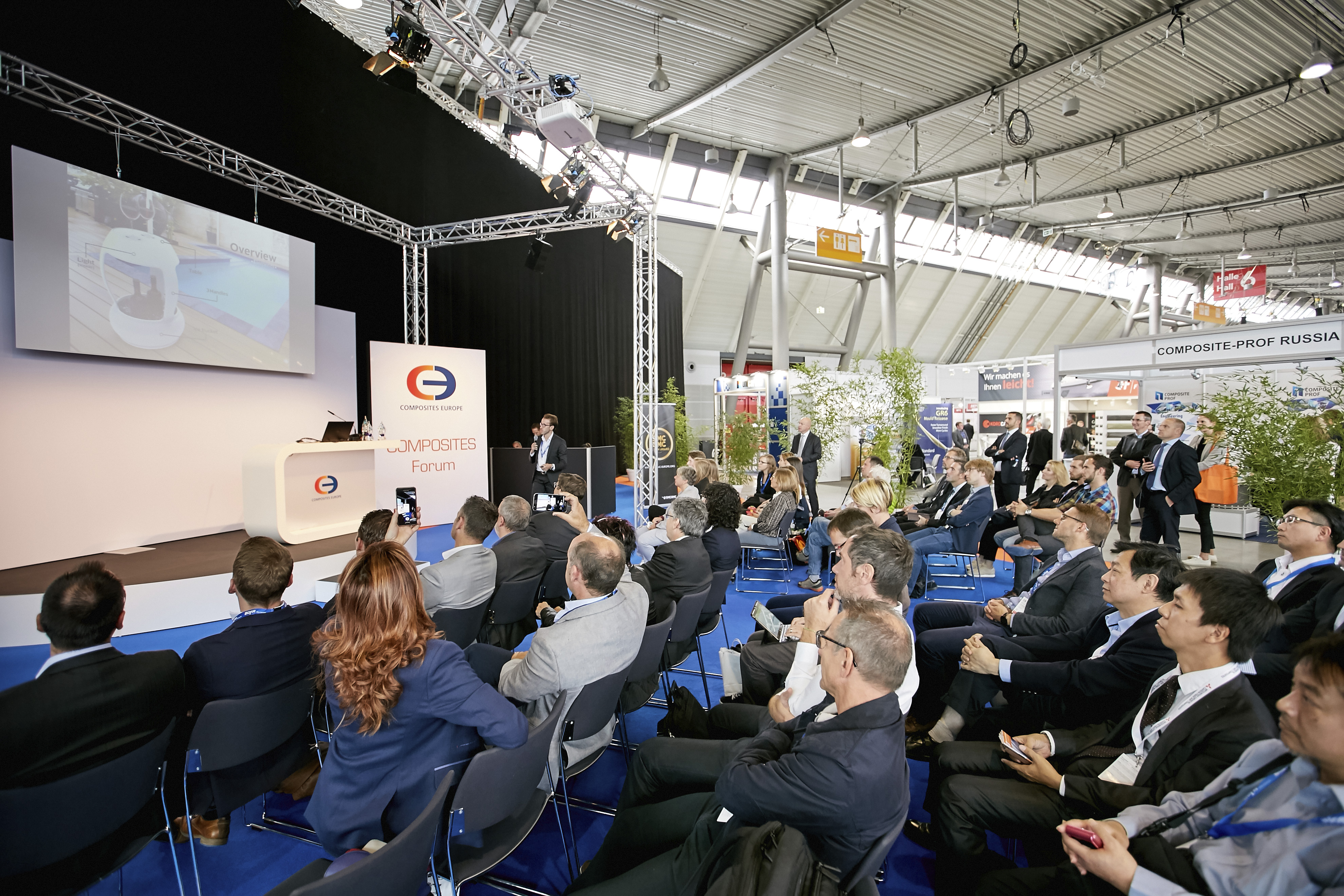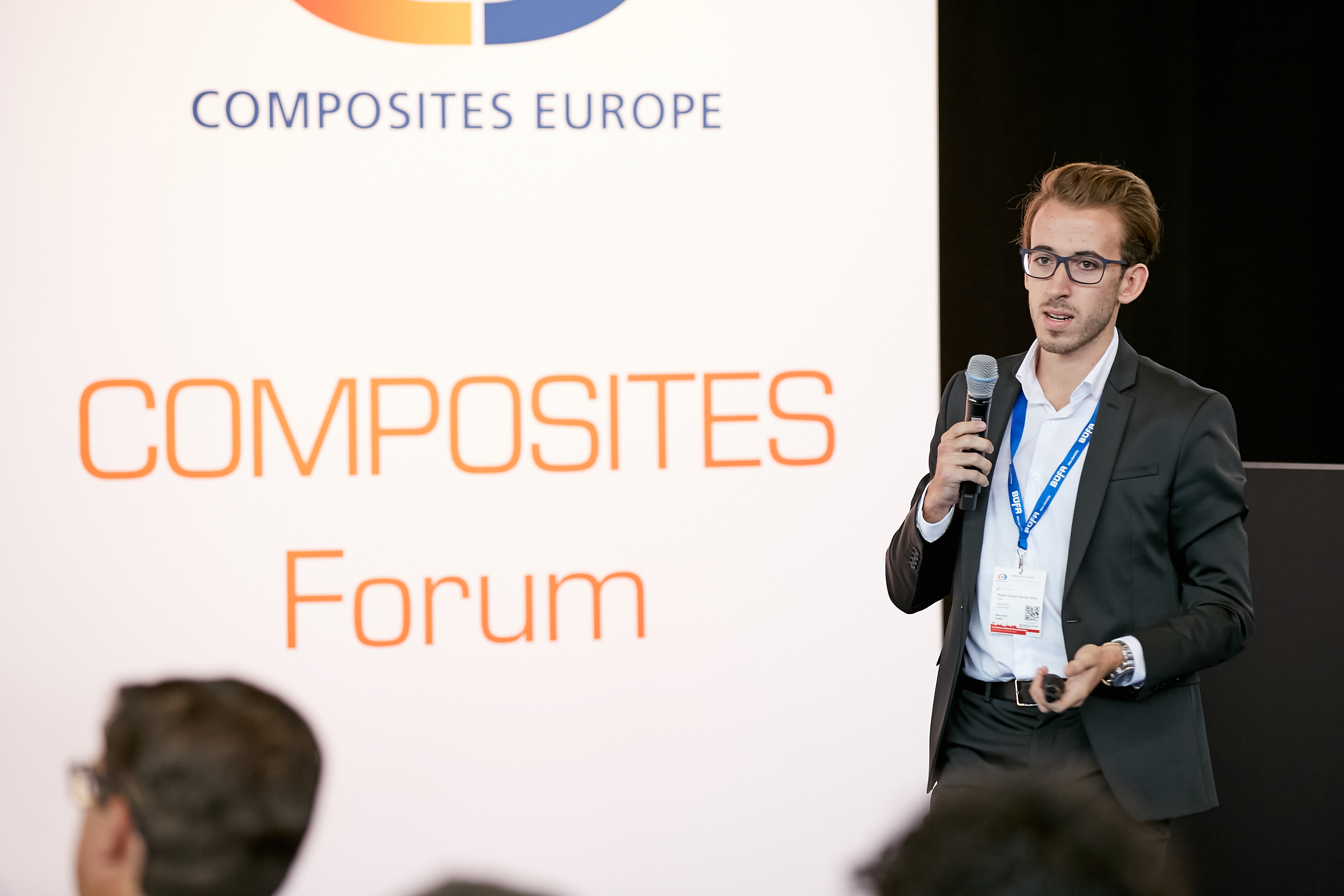 SUPPORT IN COMMERCIALIZATION
Ruben was invited by Menzolit (one the members of the European Alliance for SMC BMC) to travel to the company's factories in Granollers (close to Barcelona, Spain). There he visited the Menzolit SMC manufacturing operations, an SMC toolmaker, as well as a commercial SMC molding shop in order to have a full appreciation of the entire SMC supply chain. In addition, Ruben received support to protect the Cork table design at the EU Intellectual Property Office (EUIPO).
"The discussions with industry experts were of great help to me in fine-tuning my design", explains Ruben. "It allowed me to reduce wall thickness and part weight, optimize the shape for easy manufacturing, and even helped to improve the functionality of the Cork table. I am confident that these changes will ultimately be very beneficial for increasing commercial viability."
NEW APPLICATIONS
SMC and BMC are well-established material solutions since many years, used in demanding applications because of their strength, durability and light weight. The European Alliance for SMC BMC wants to find additional markets and applications, so that is why it started this Design Competition.
The SMC BMC Design Award offers students an opportunity to promote their innovation. As part of the award, the winners will receive support from the members of the European Alliance for SMC BMC for fine-tuning their designs, business plans and market positioning, manufacturing-ability and ultimately help to bring their innovations to market.
"Also for me it was great fun to support Ruben in getting more exposure to SMC", adds Jordi Bosacoma, Sales Manager for Menzolit. "By offering our experience in SMC and BMC, and through using our industry network we can truly help young designers in developing their ideas and converting them into a commercial success".
Now in 2019, the 2nd edition of the SMC BMC Design Award is already in full swing. This year's topic is "Sustainable Mobility". Many Design students from around Europe have already pre-registered and will submit their projects before the end of June.
DESIGN AWARD BACKGROUND
The SMC BMC Design Award is the international design competition organized by the European Alliance for SMC BMC. This competition recognizes and promotes design excellence by Design students or Young Design professionals while using SMC and BMC advanced materials in their designs.
The SMC BMC Design Award is intended to reinforce that SMC and BMC are innovative, versatile, cost effective and safe materials, used in products that make significant beneficial contributions to individual consumers and to society. Innovations entered into the SMC BMC Design Award will be judged by an independent Jury with expert members from both the Design community and the Composites industry.
More information about the SMC BMC Design Award on https://smcbmc-europe.org/award.php.
EUROPEAN ALLIANCE FOR SMC BMC
The European Alliance for SMC BMC is an industry association of European companies involved in the SMC and BMC technology, promoting the benefits of the SMC BMC Composite solutions through:
Connecting key stakeholders in the supply chain
Providing details on typical end-uses
Explaining the features and associated benefits
Making available design information to engineers and designs
Facilitating the information exchange at selected events
More information about the European Alliance for SMC BMC on https://smcbmc-europe.org/. The European Alliance is an association operating under the umbrella of EuCIA in Brussels, Belgium.
PRESS CONTACT
Lilian Maginet
Phone: +32 (491) 61 86 50
Email: liliane.maginet@agoria.be